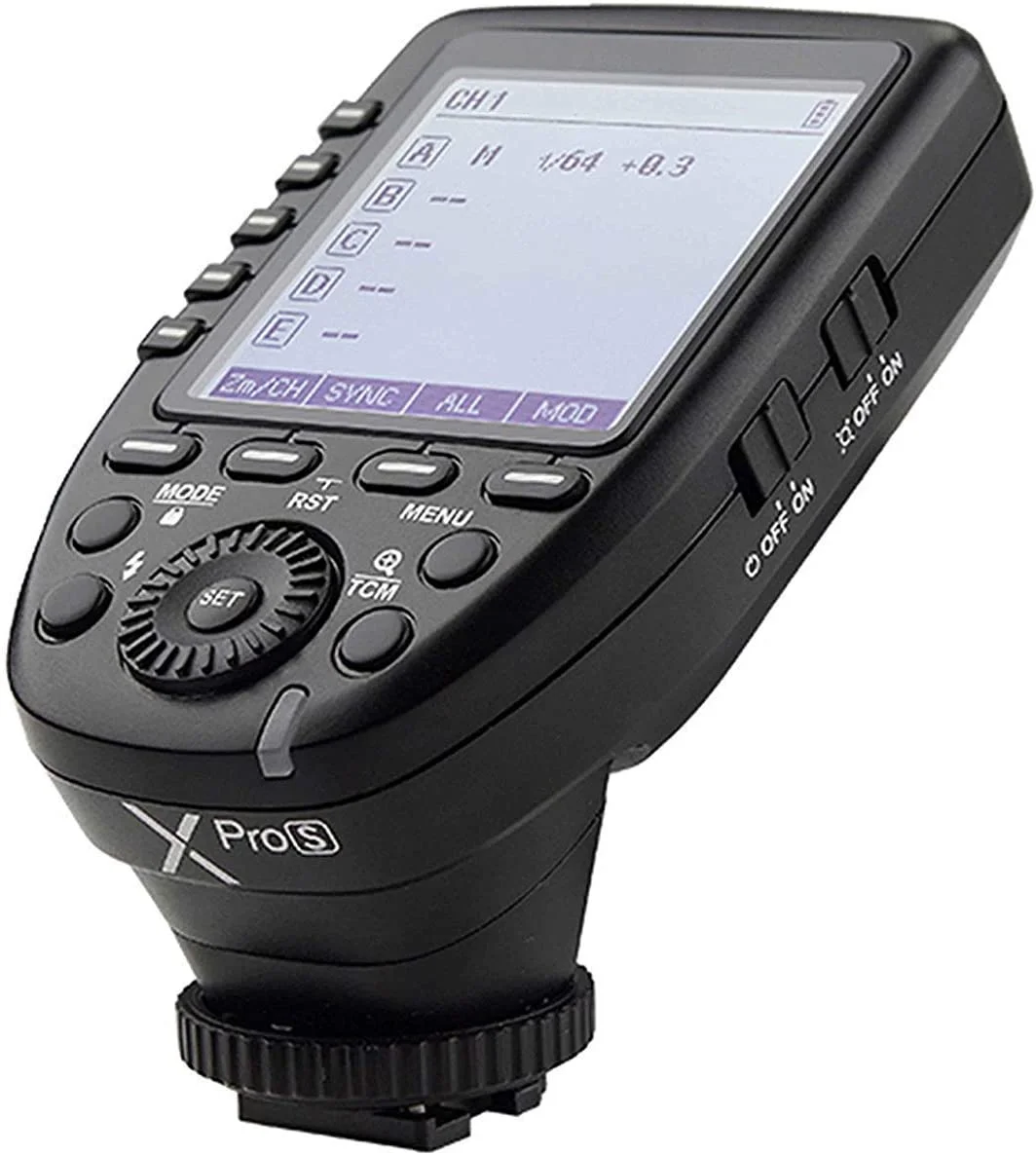 1 / 1
Built-in Godox 2.4G Wirless X System & Versatile Using Methods
Can as a Wireless Godox Flash Trigger / Wireless Speedlites Trigger/ Wireless Shutter Release Trigger/ Flash Trigger with 2.5mm Sync Cord Jack
16 groups and 32 channels to wirelessly control and trigger. Add 01 to 99 wireless ID settings, which can only achieve triggering when the channels and wireless IDs of the master and slave unit are set to the same, avoiding signal interference effectively.
Fully support TTL autoflash. 1/8000s high-speed sync, multi flash, manual flash, flash exposure compensation, TCM transform function, magnification function, one-shoot & multi-shcx)t setting, group modeling lamp control, group zooming, adjusting all groups1 output value simultaneously, etc.
Extra-large LCD panel, 5 group buttons and 4 function buttons offer convenient manipulation.