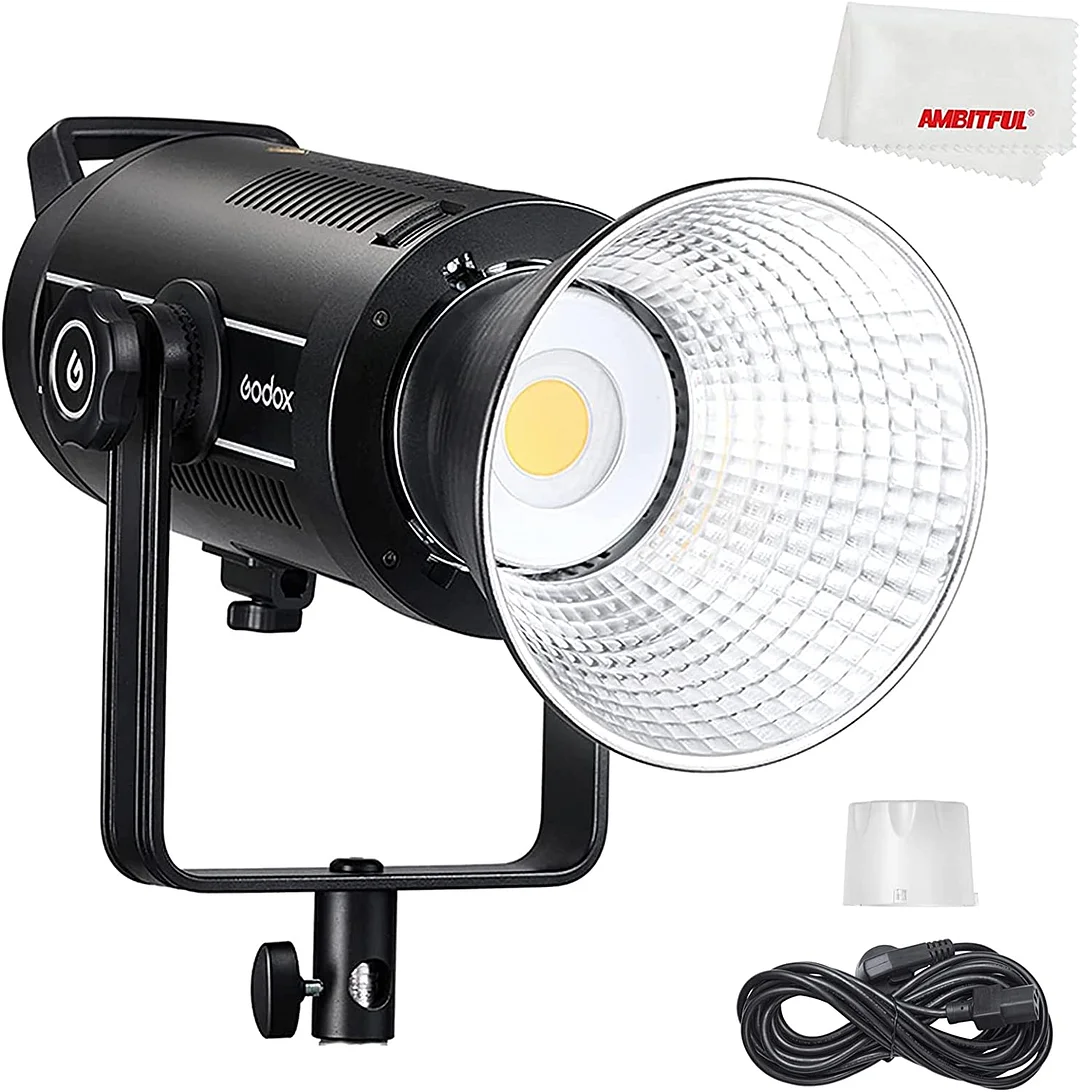 1 / 1
Enhanced Output:With the included reflector, SL150II & SL200II output incredible 58000 & 74000 Lux at 1 meter, creating an impressive bright light. With Dimming from 100% to 0%,you can achieve lighting lexibilty in dffent scenes.
Accurate Color:With a CRI/TLCI rating of 96/97, it produces highly accurate color renditions and delivers pristine and natural results, greatly saving your post- production time and money
Silent Mode Operation:The stunning heat dissipation system and ultra quiet design allow SL II keeping at a negligible noise while working. It is perfect for sound-sensitive environments as you can turn off the fan at a touch of Silent mode button to eliminate the noise during use.
Built-in 8 FX Special Effects:Featuring 8 preset special effects, you can slimulate the lighting effects of flash, storm, TV and a broken bulb, and so on, bringing you more creative posisbilities in photography and video shooting.
Wireless Remote Control:The bull-in GODOX 2 4G wireless X system llowe you to adjust the brightness, group and channel by RO A8 remote ortoller with ease.Selectable 32 charnels and 16 groups ensures minimal nterference with other nearby systems and equipment.